Walk the very same streets here in Tombstone that Doc Holliday, Wyatt Earp, Johnny Ringo, Ike Clanton and a host of other Western Legends walked over 130 years ago. You can just feel the history here! This is the most authentic Western Town left in the United States!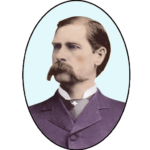 PARDON OUR DUST!
We are working hard to bring you our new website.  Check back soon to see all the changes.
Meanwhile, the old site is still working.
Enjoy your visit to Tombstone Arizona, the Town Too Tough to Die!